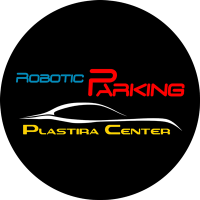 HOW ROBOTIC PARKING WORKS
The process of entry and exit from the parking is really simple and fast and is done by the driver! During the process of entering, drive your car in one of the five specially designed entrances, whichever is free (the bar is open and the green light on) and suits you best!
After aligning your car with the help of the mirrors you proceed until the light marking "OK STOP" turns on, handbrake on, you turn off your engine, put first gear, fold the side mirrors, lower the car radio antenna and leave your car. Please make sure that you take with you any personal things you need until you come back to pick it up. Once you lock your car, go to the specific exit to get your tickets. There you press one of the green buttons, and you get your ticket. The process has completed and you can leave! The automated system, having measured the dimensions of your vehicle, will receive it and put it in an empty space in one of our 9 underground stations!

SPACE FOR

EVERYONE
600 PARKING SLOTS
The process of entry and exit the parking is really simple and fast and is done by the driver!
PRICING

RATES

SEE OUR PRICES

Our rates are adjustable depending on time you use our parking area. If you are a regular customer, you can benefit from our montlhly plan!
NEARBY

PLACES
PARK & EXPLORE
The center of Heraklion is just 300 meters away from our parking. The visitor can get there through the very interesting neighborhoods of the old city, which are full of old houses built from the Venetian period to the ottoman and the neoclassical times.
Is it family friendly?
In general it is very safe, but kids should not be left unsupervised.
What vehicle sizes are supported?
Most STANDARD medium and small SUVs are supported.
Are there any height, weight or size restrictions for vehicles?
Size restriction: 1.95m height, 2m width, 4.4m from front axle to back of car and minimum underbody clearance of 20cm. Our friendly staff are there to assist you.
Special note: if you have after market modifications on your car please contact our staff first.
Can I pay with a credit card?
You can pay at our service counter with your card (side note: we are going to upgrade the system soon to allow card payments at the selfservice pay stations).