The process of entry and exit from the parking is really simple and fast and is done by the driver! The automated system, having measured the dimensions of your vehicle, will receive it and put it in an empty space in one of our 9 underground stations! If you want, you can stay and watch the rest of the process from the TV screens of our station! When you return, our mechanical system will bring your car right in front of you!
In any case there are specialized personnel 24/7 that will help you with any problem and any questions you may have.
ROBOTIC PARKING

ADVANTAGES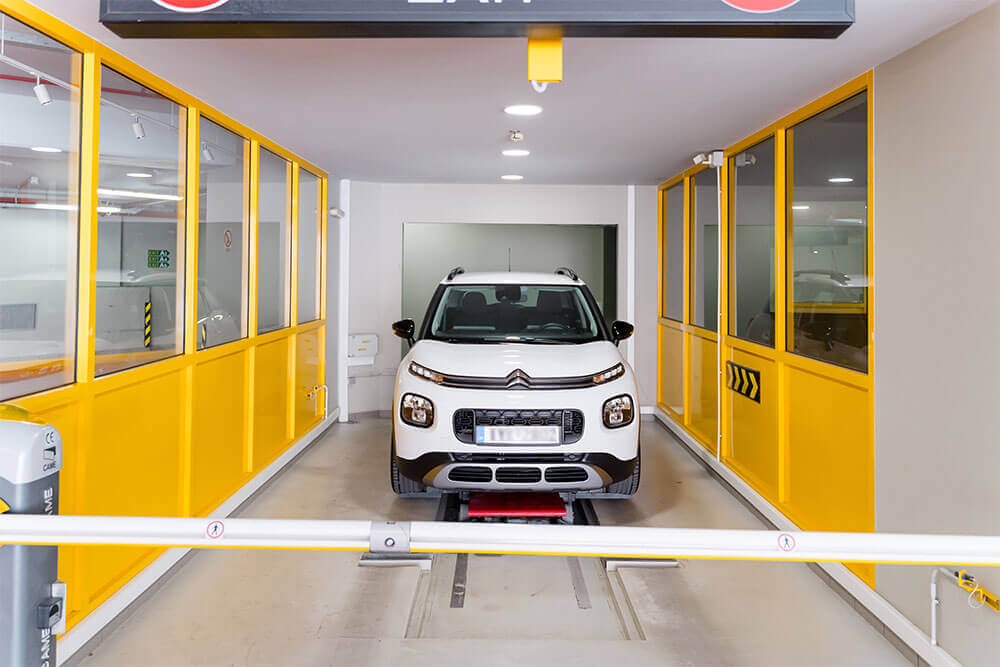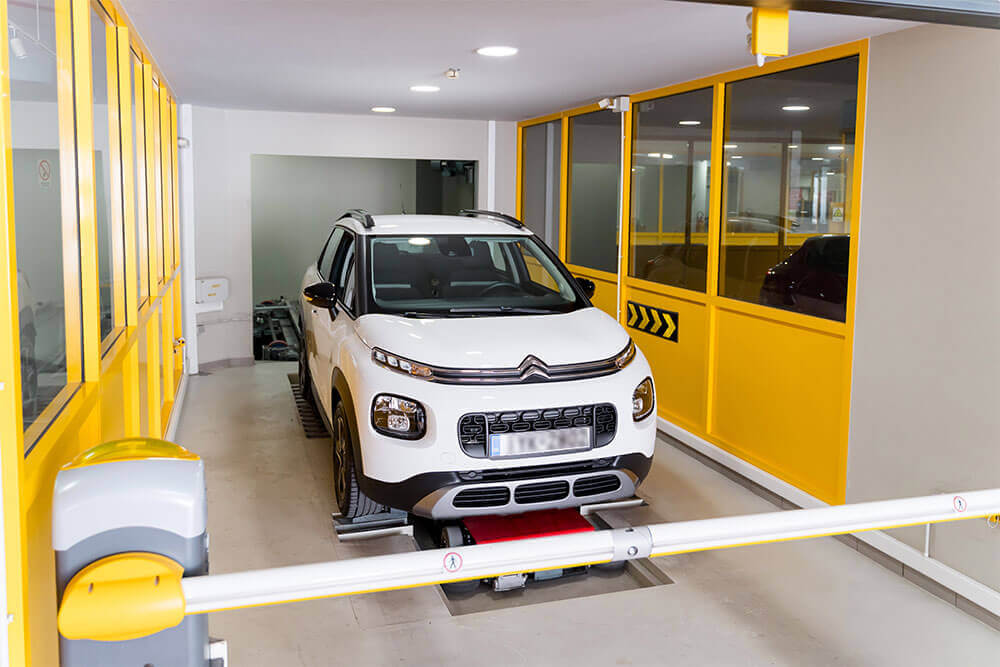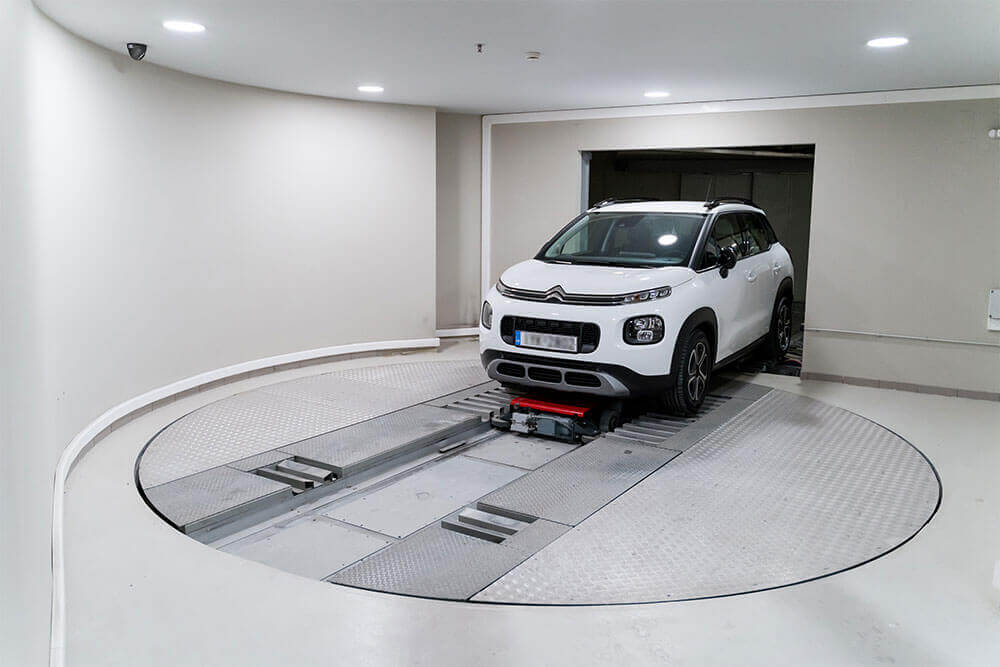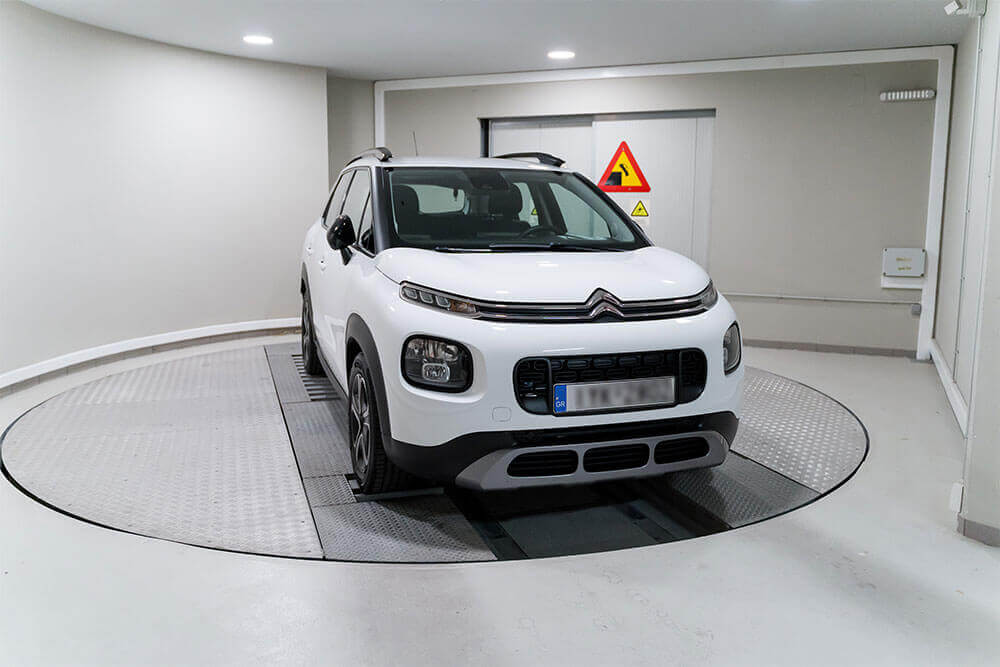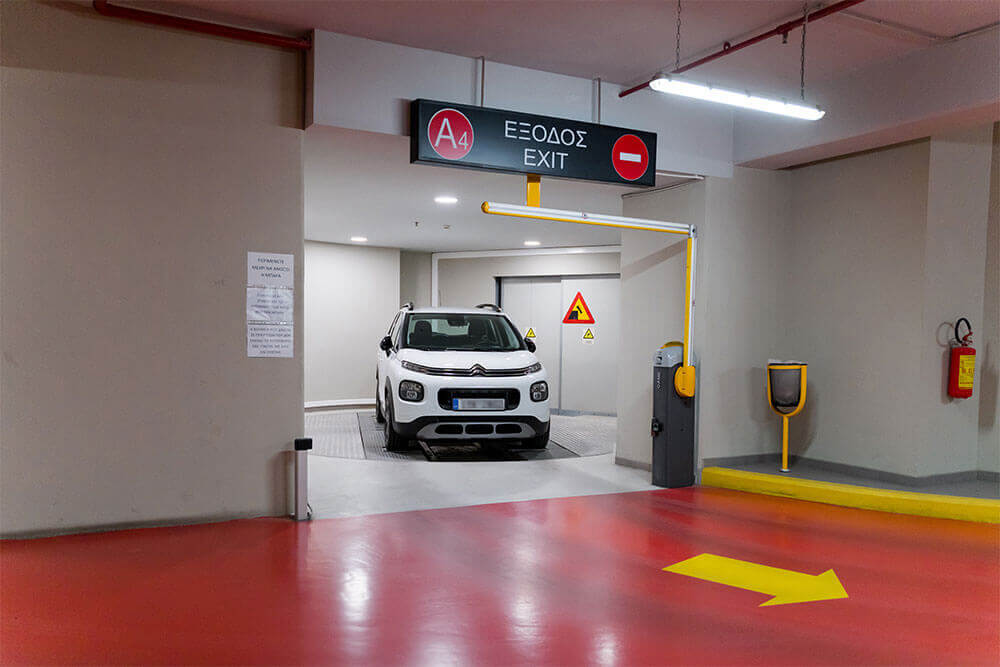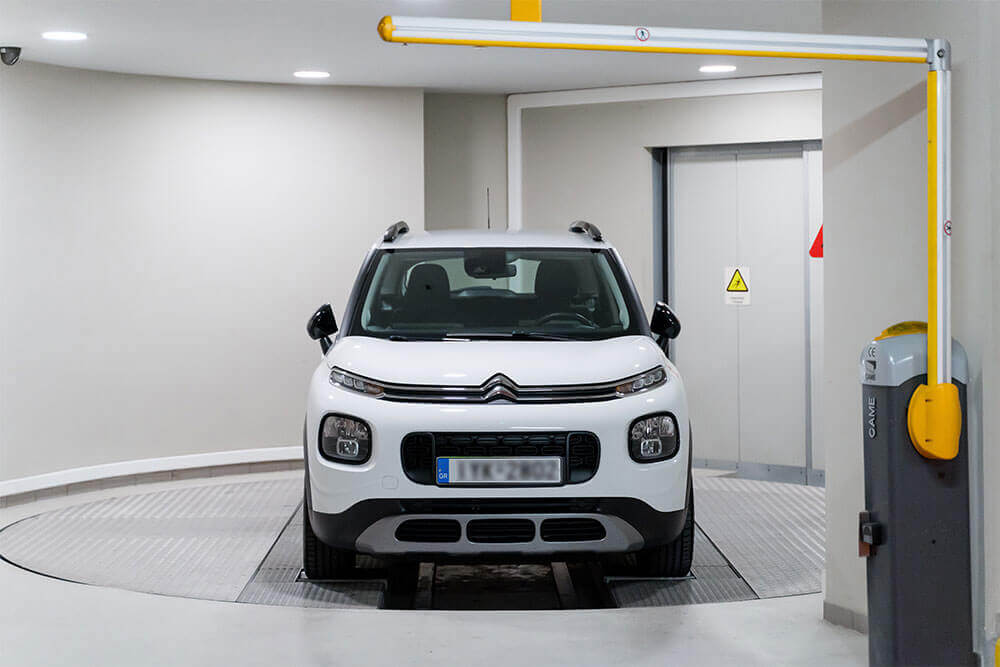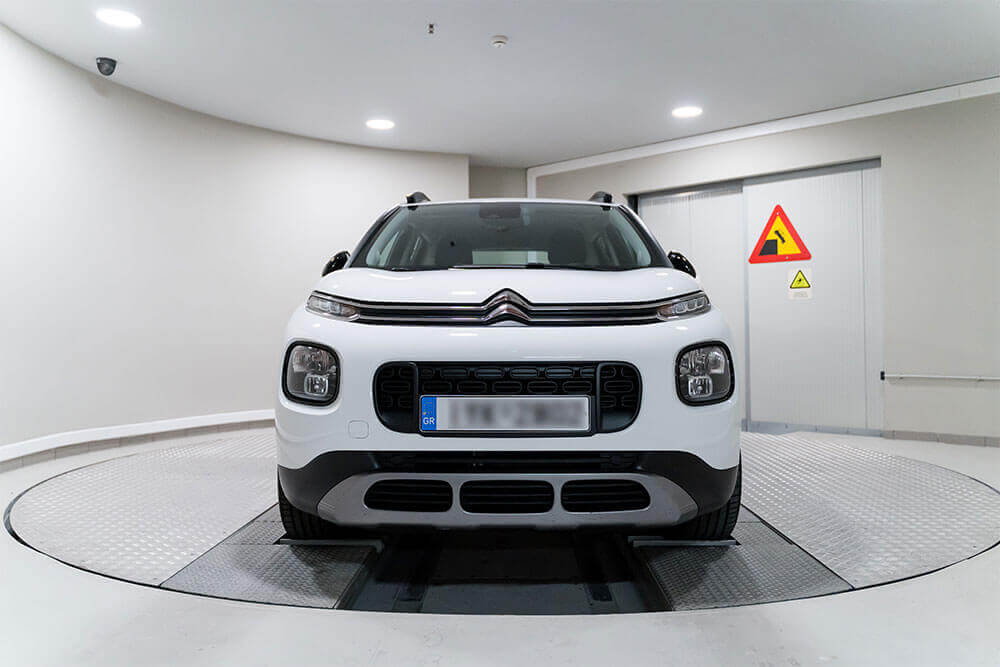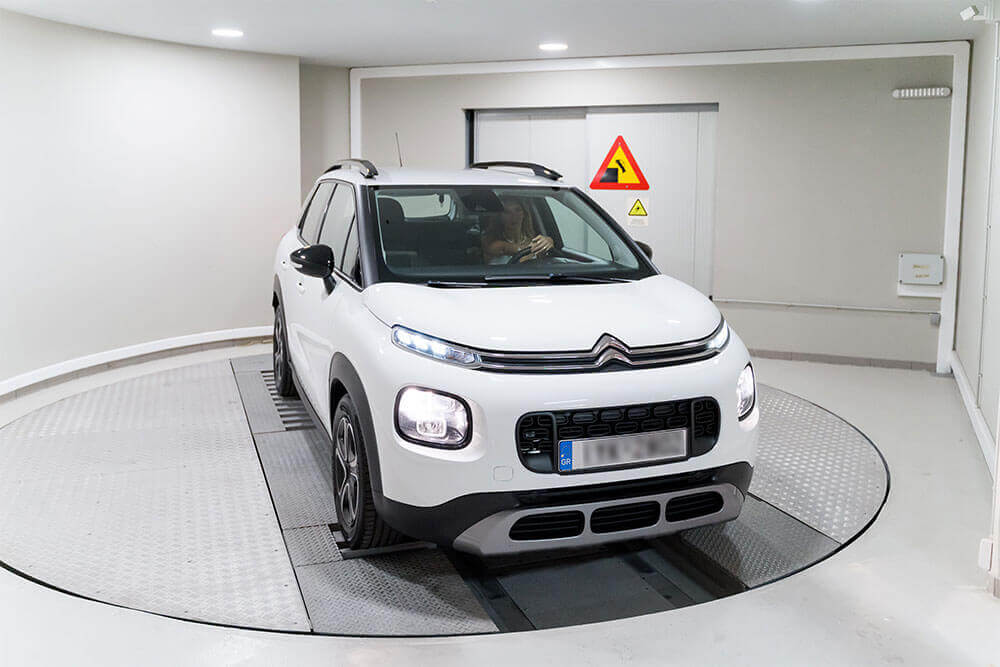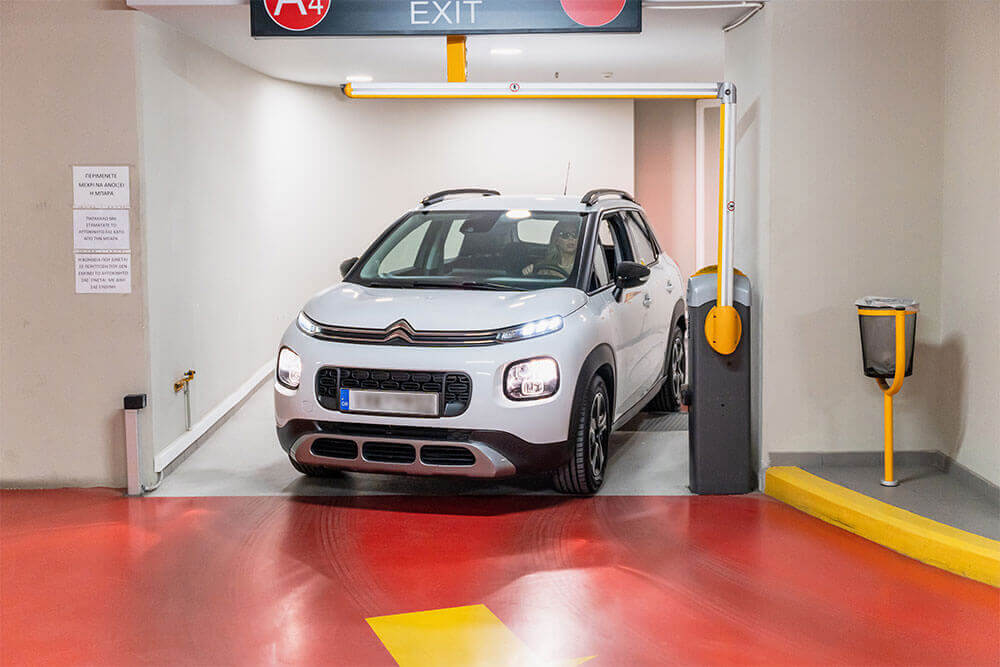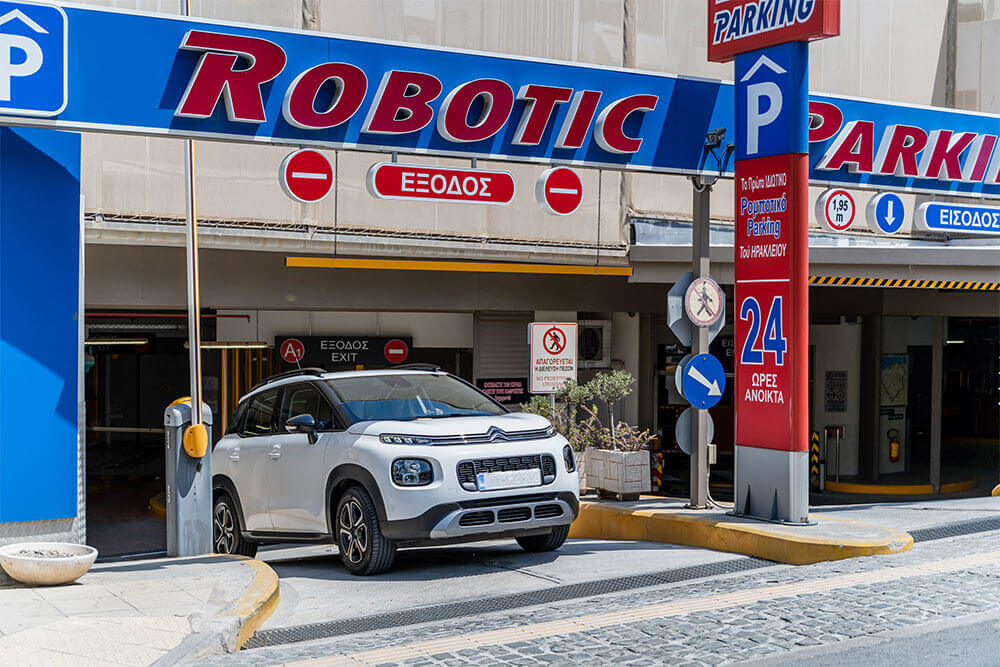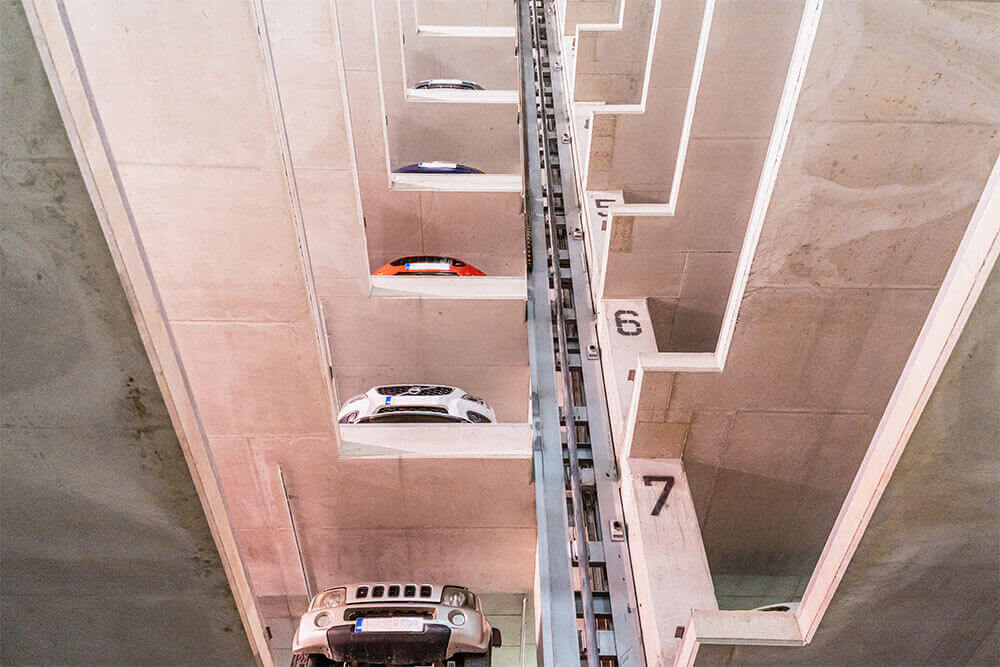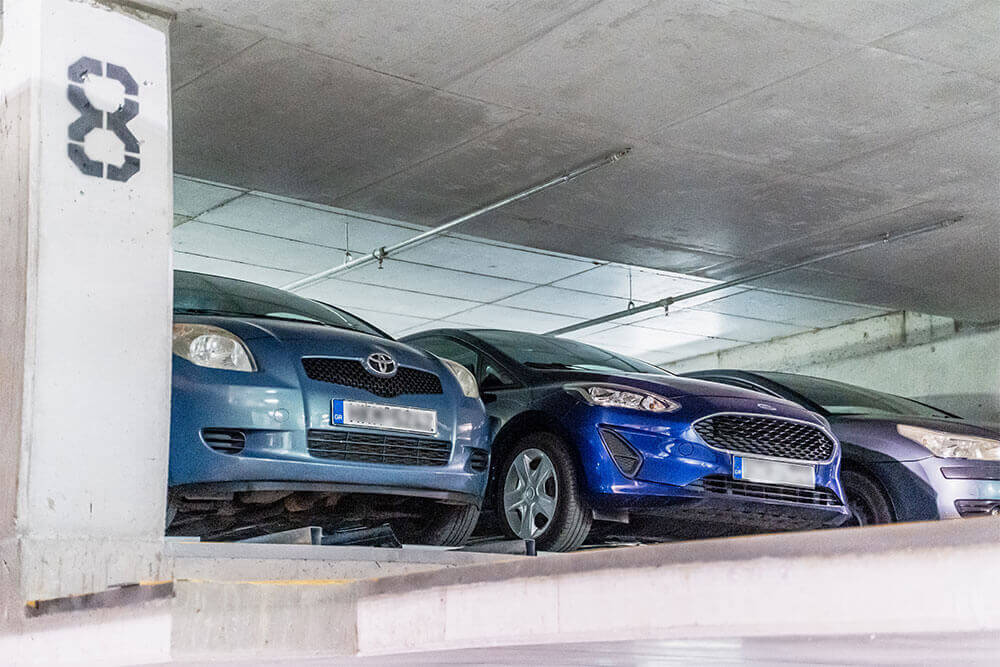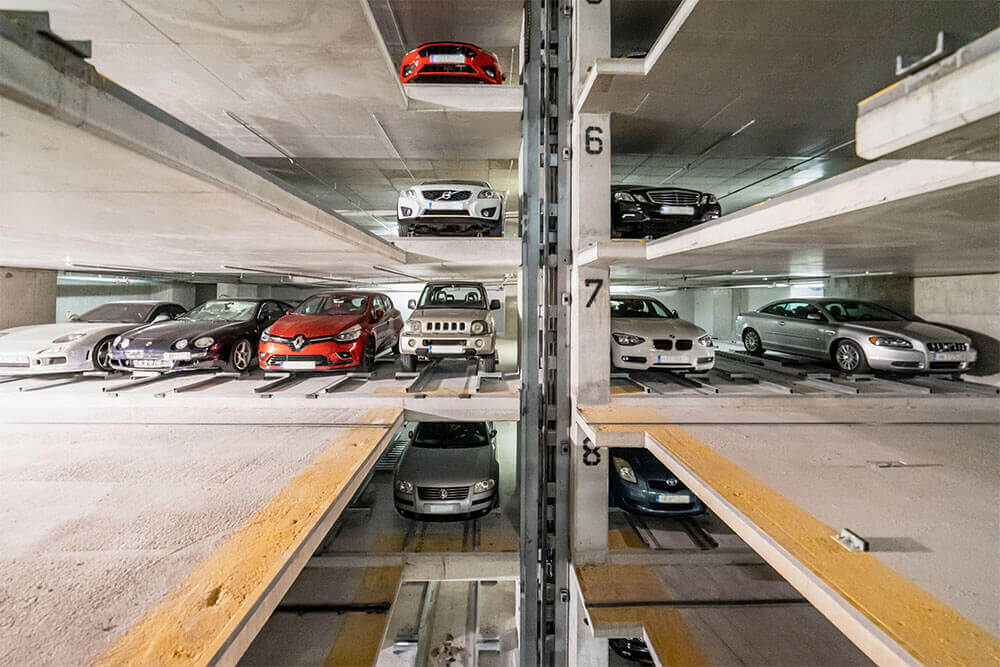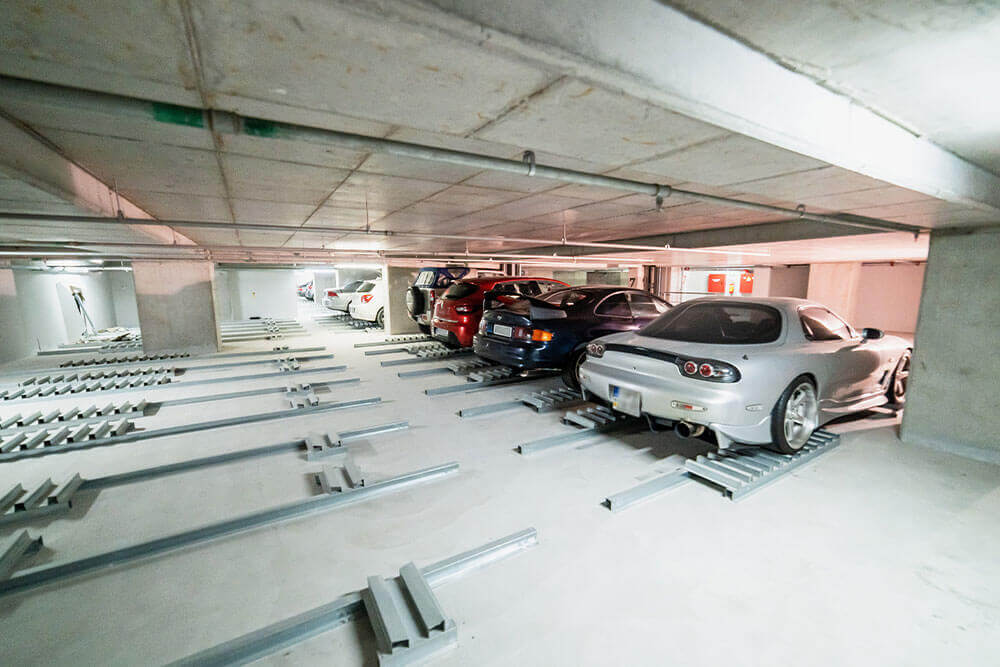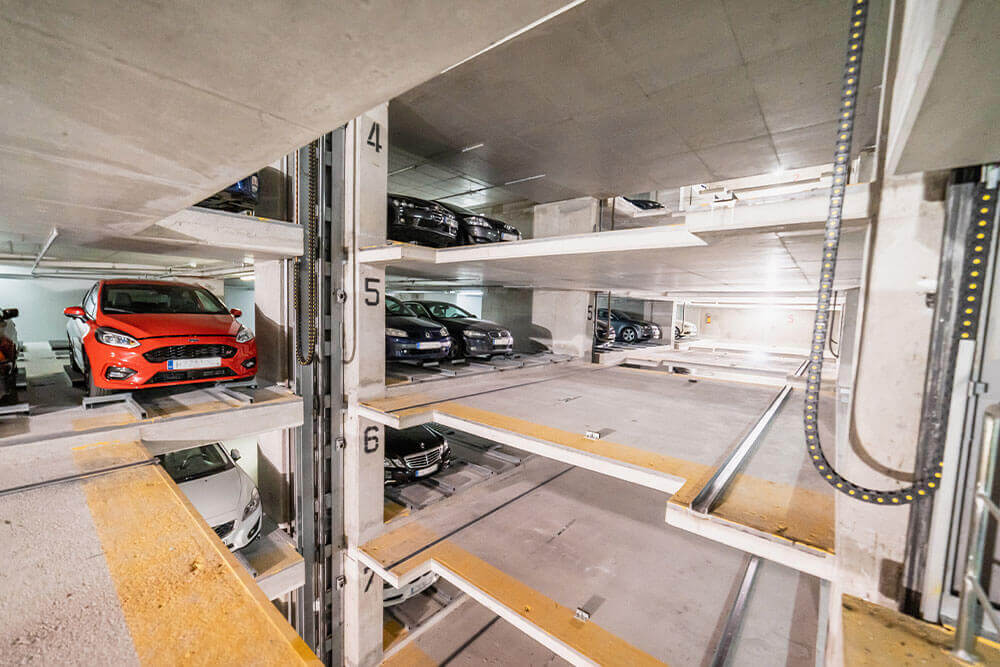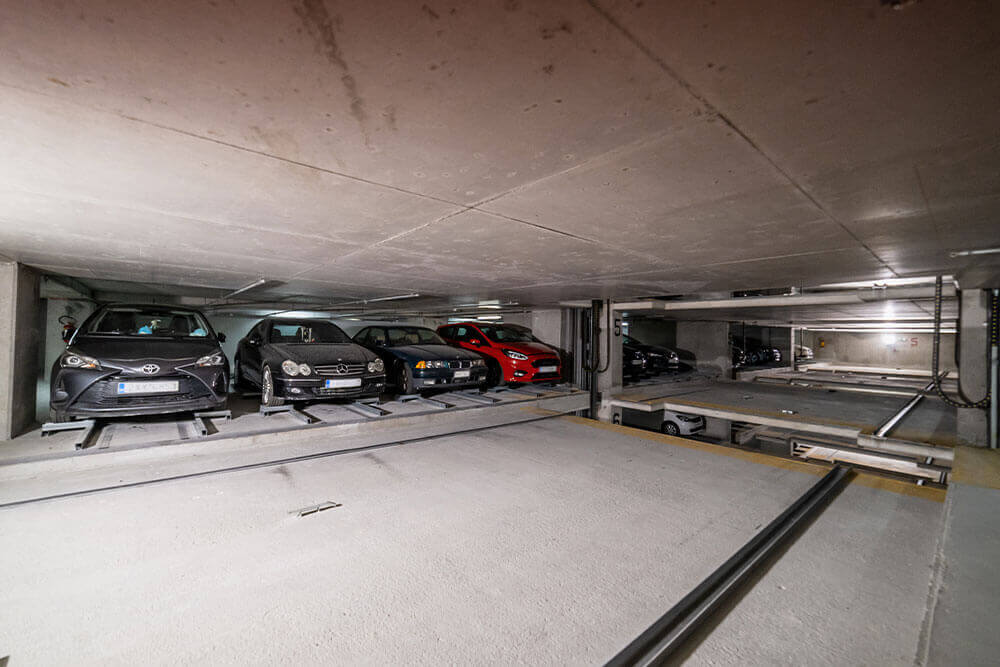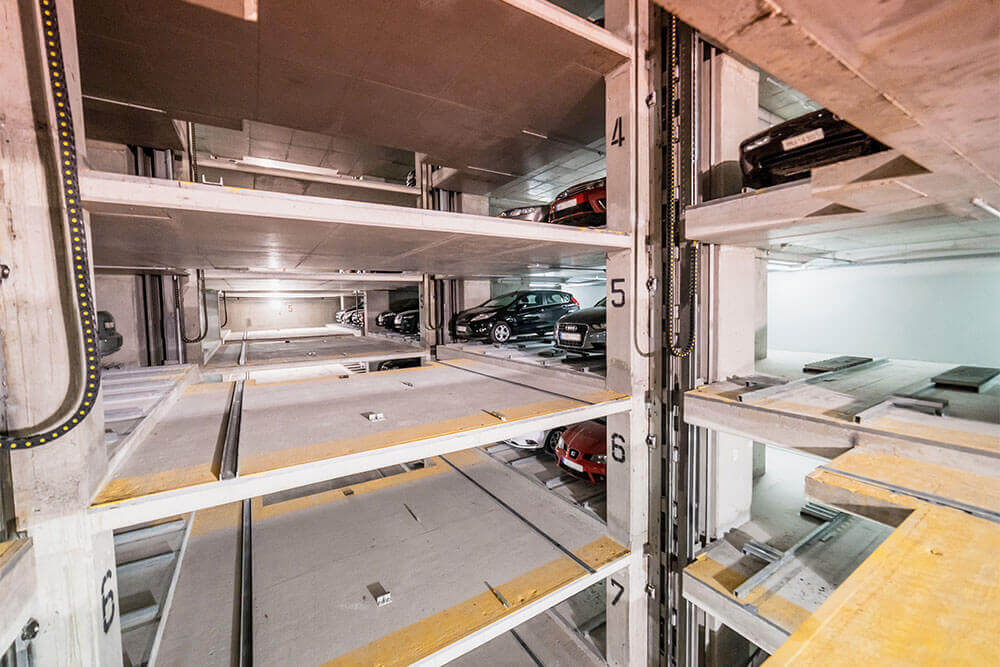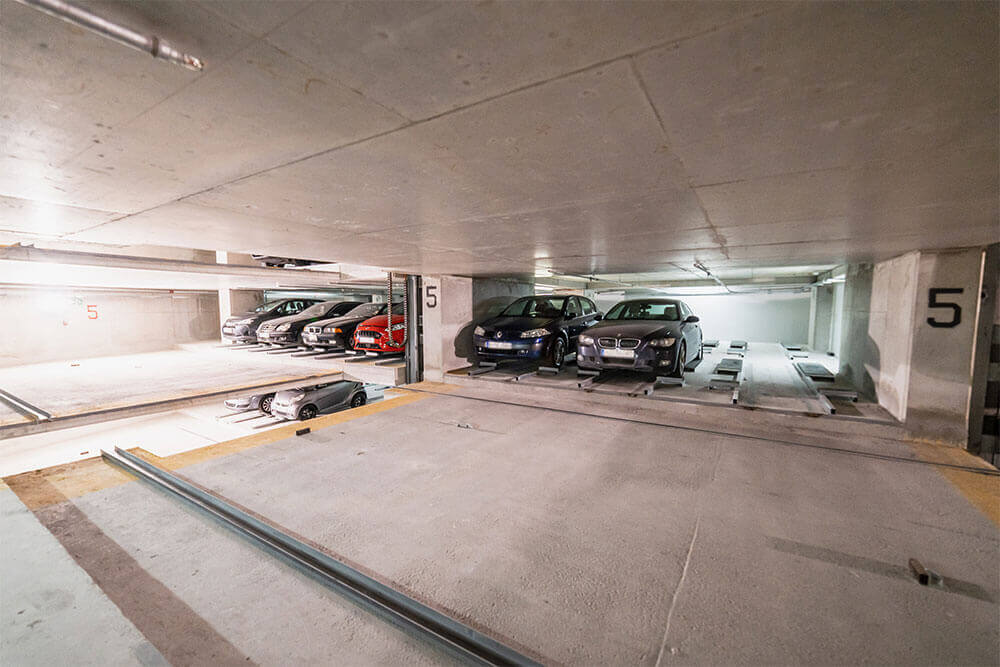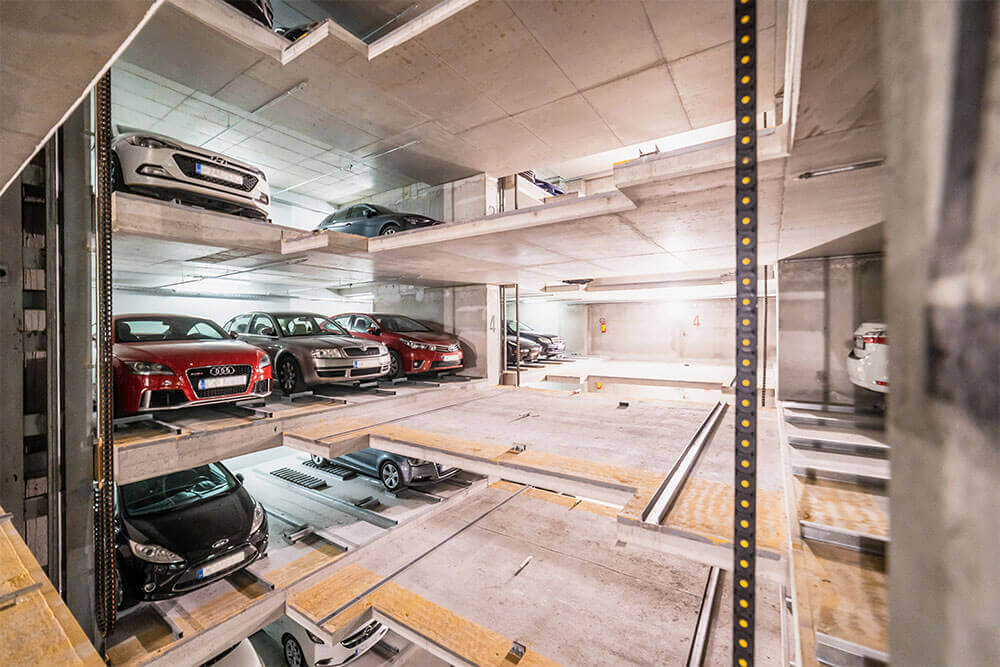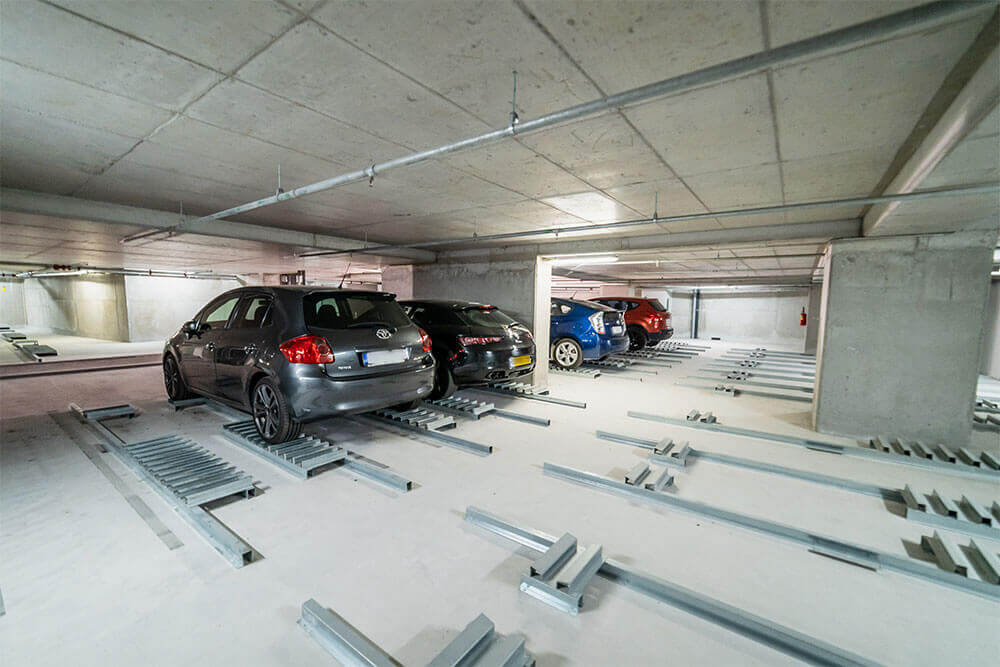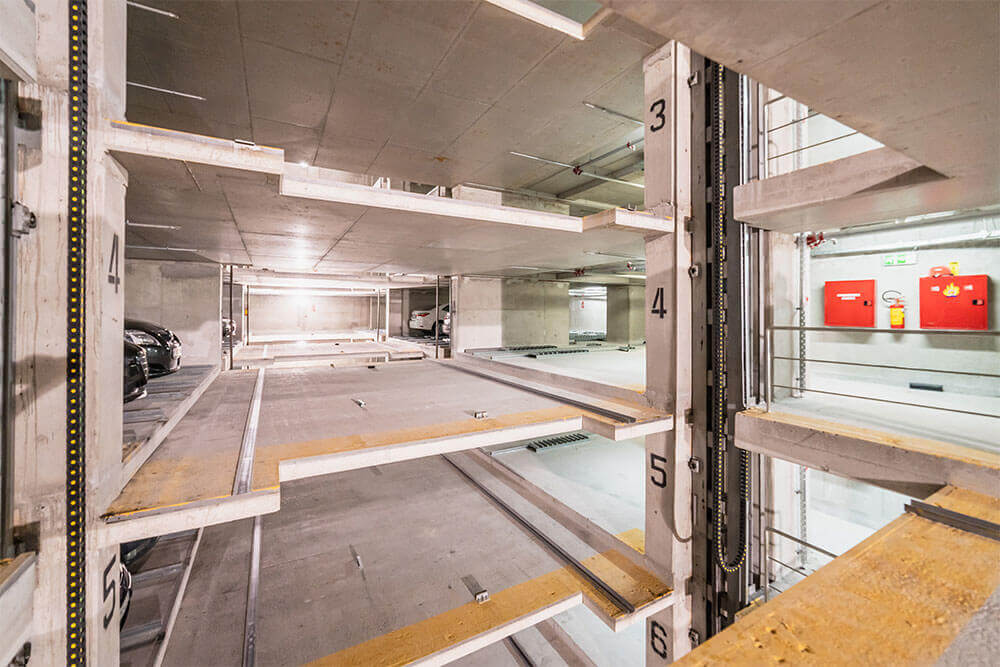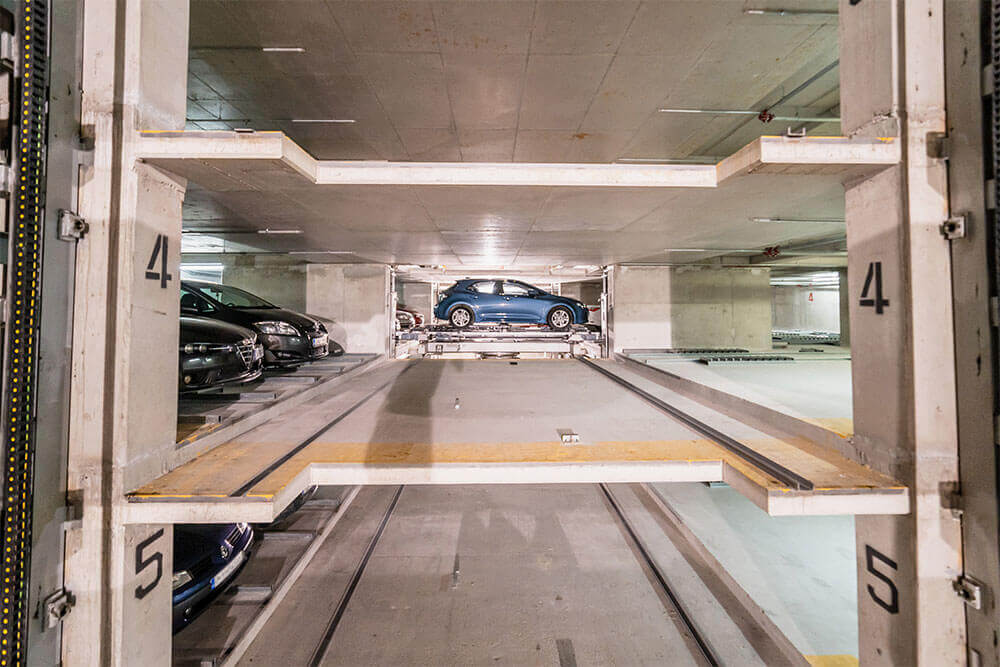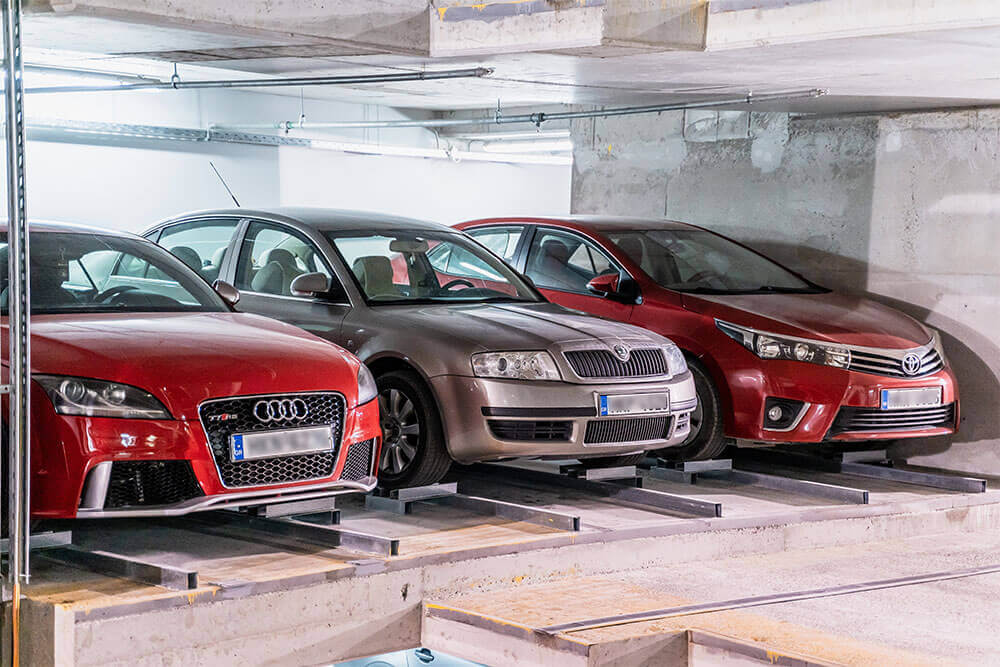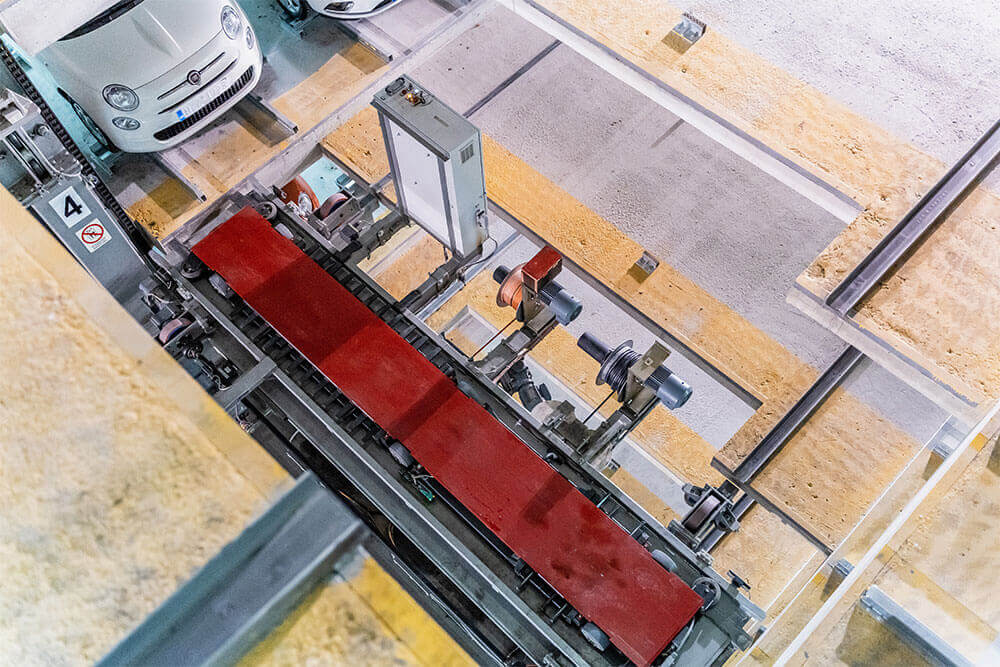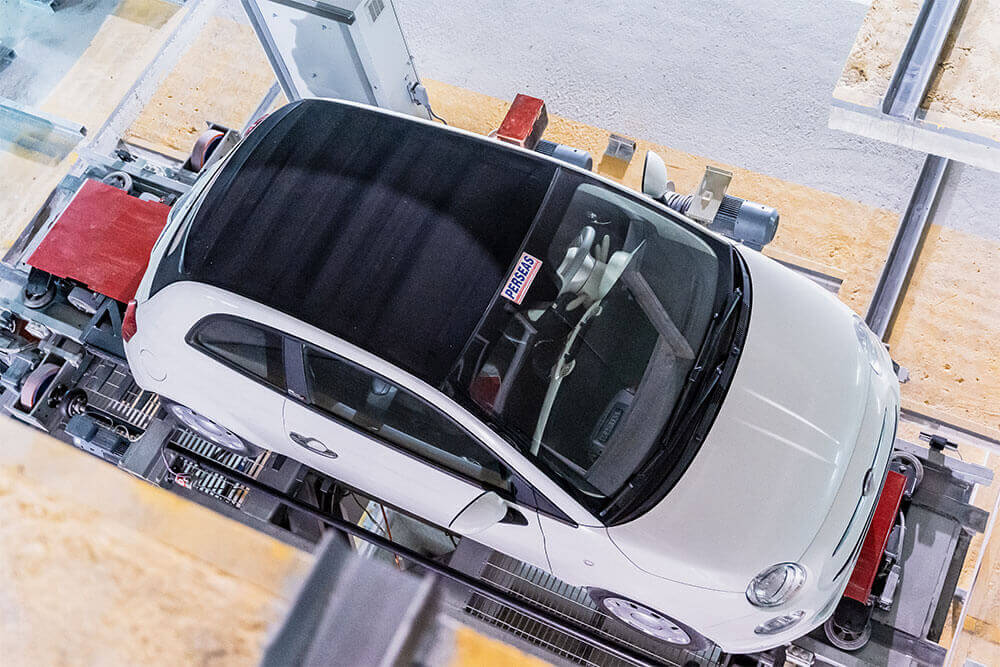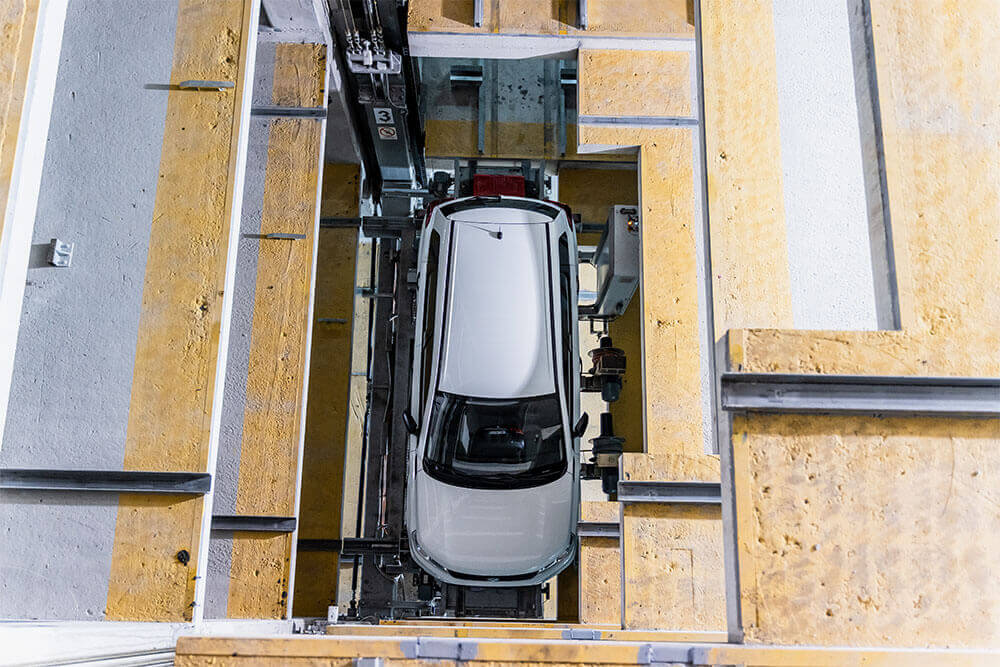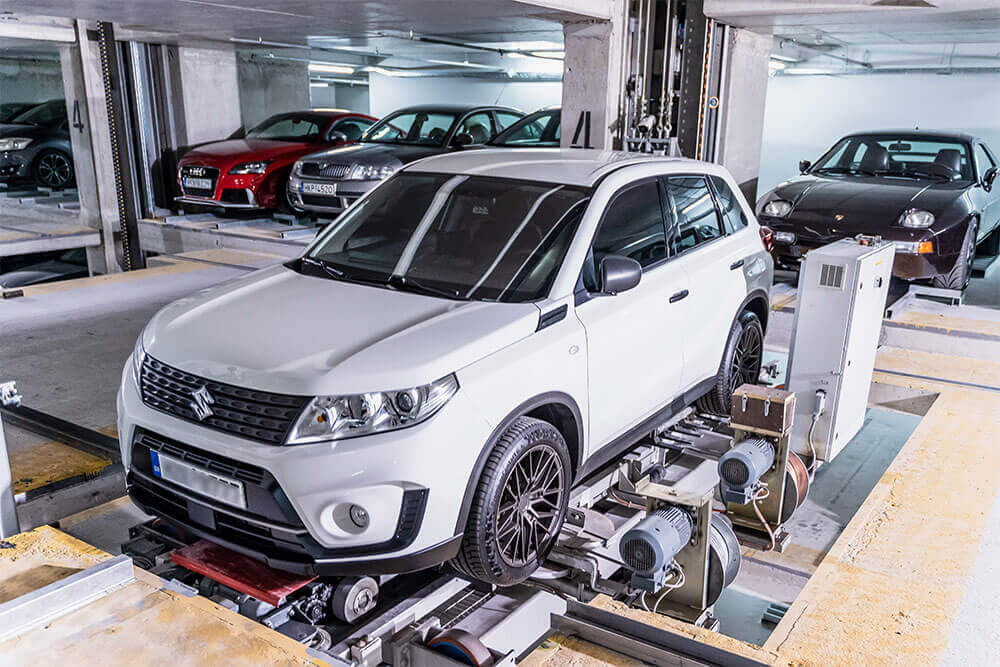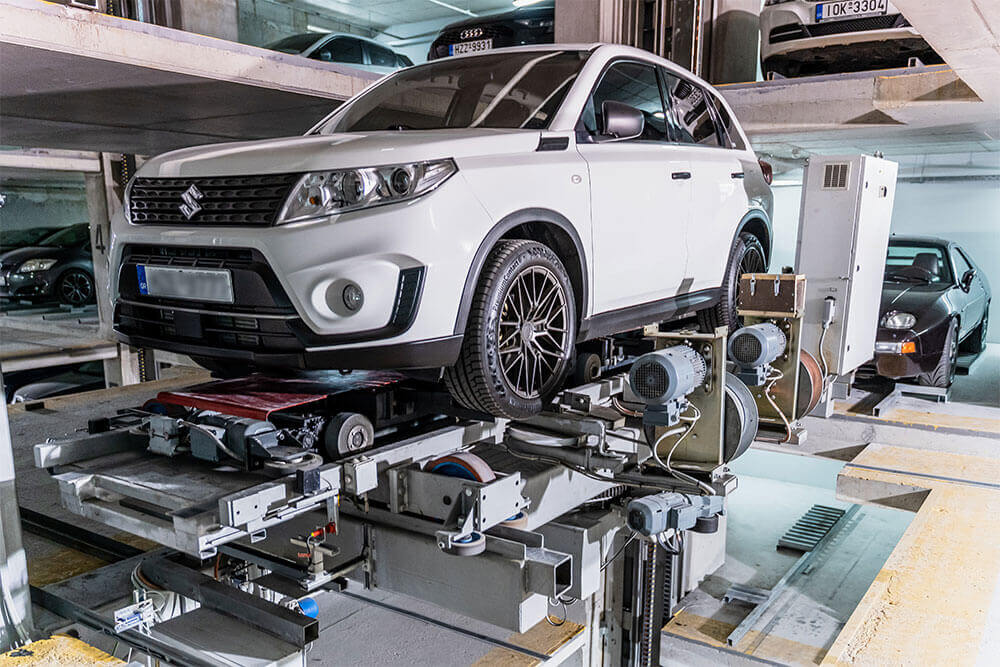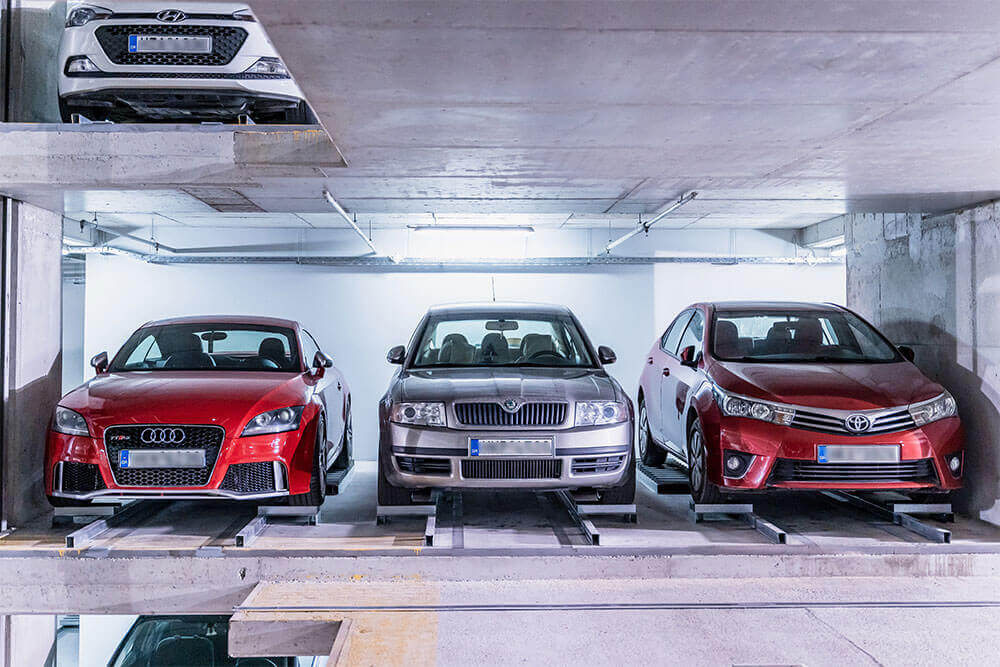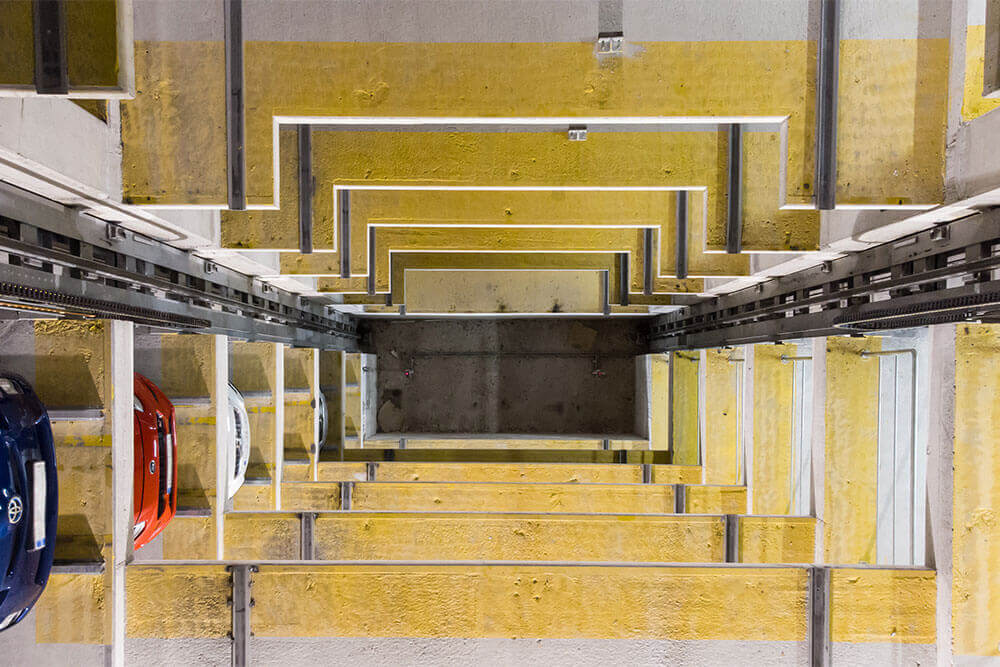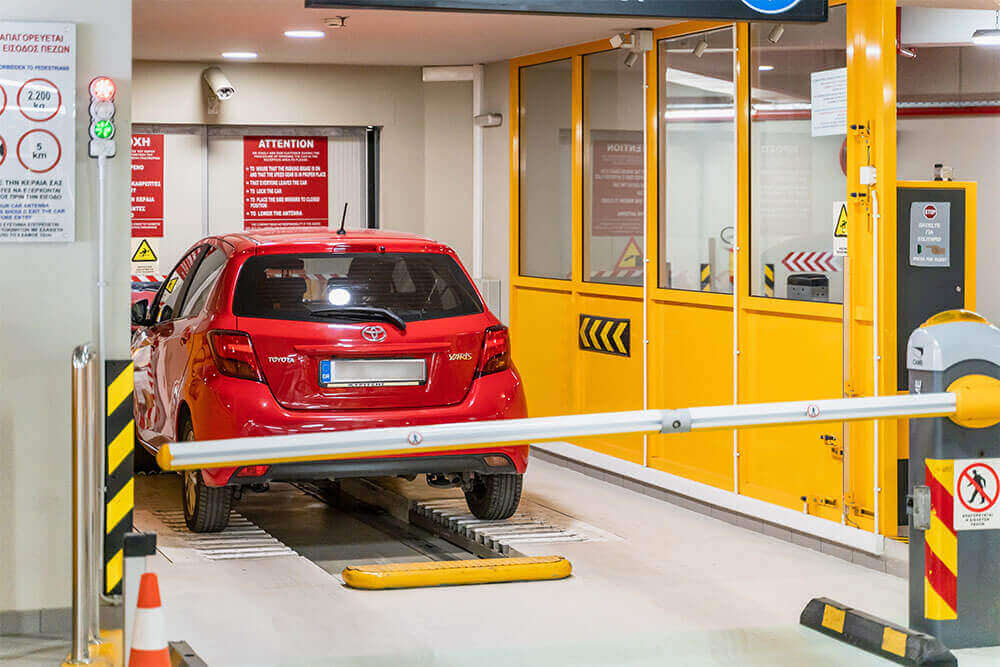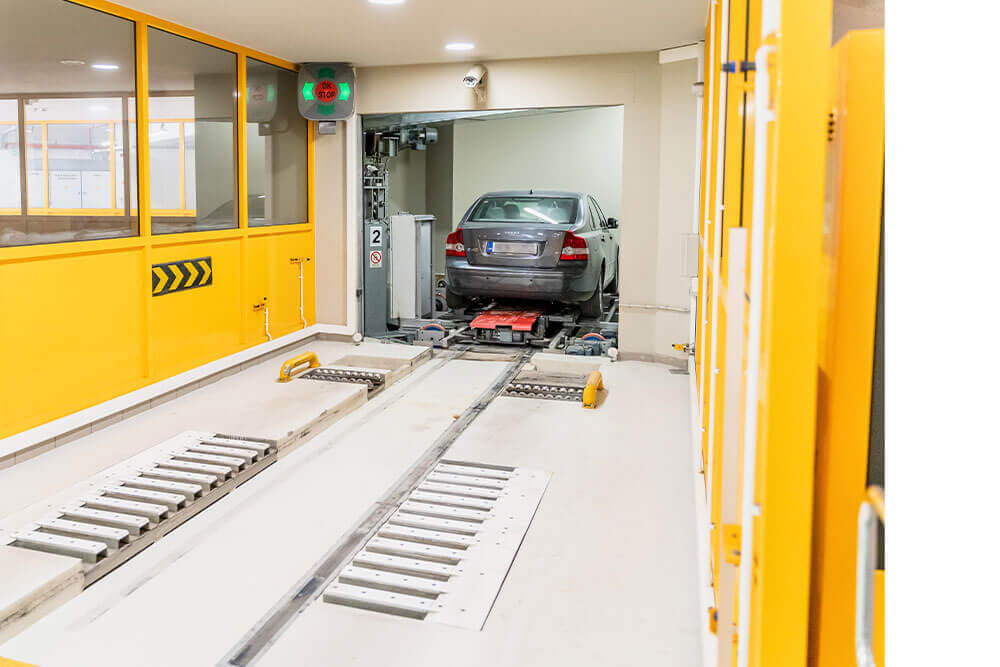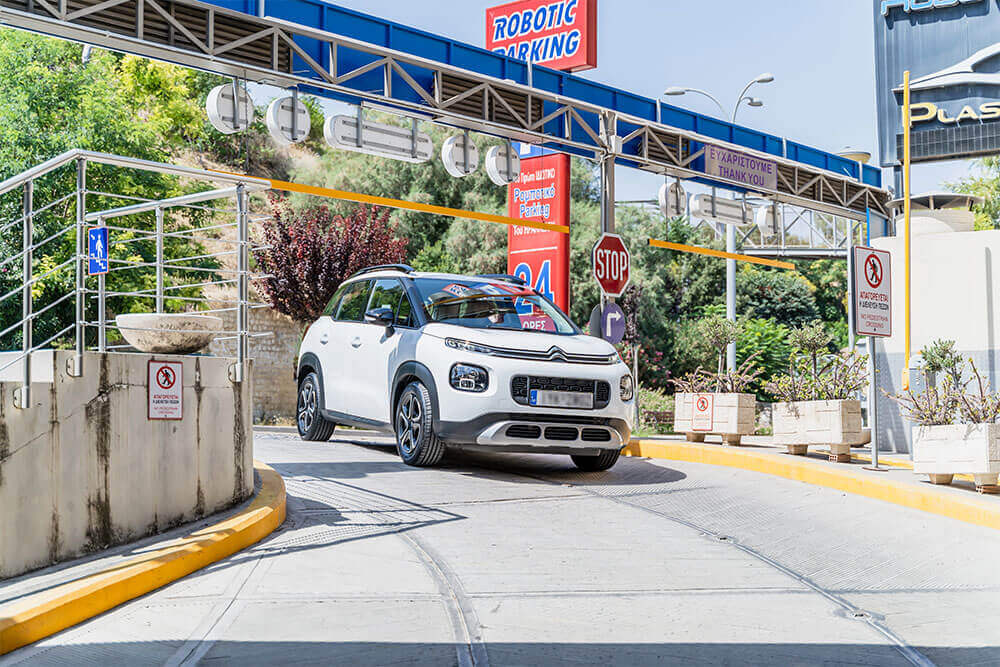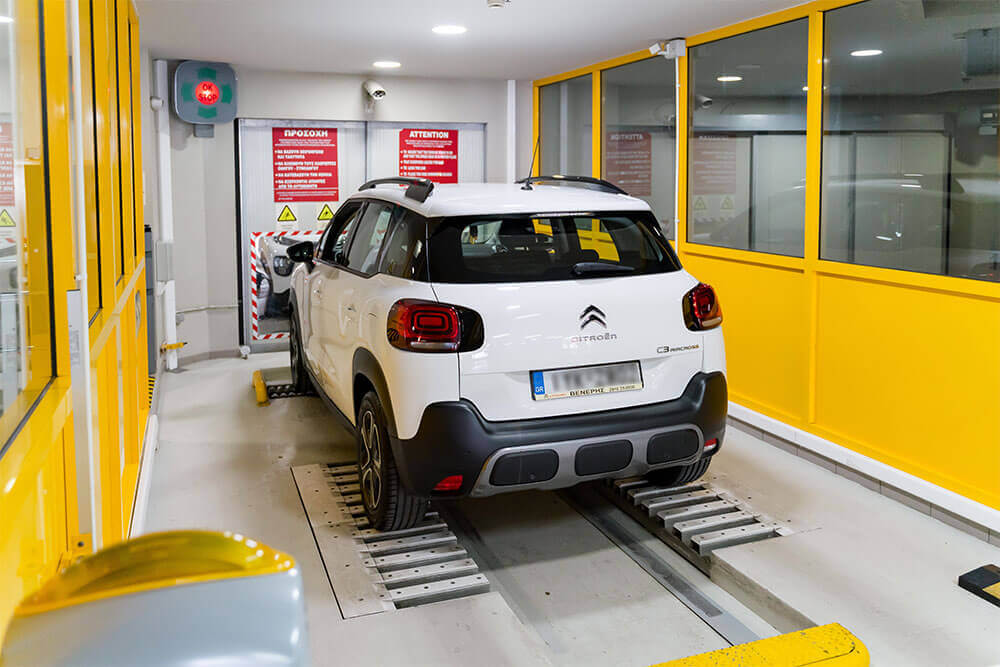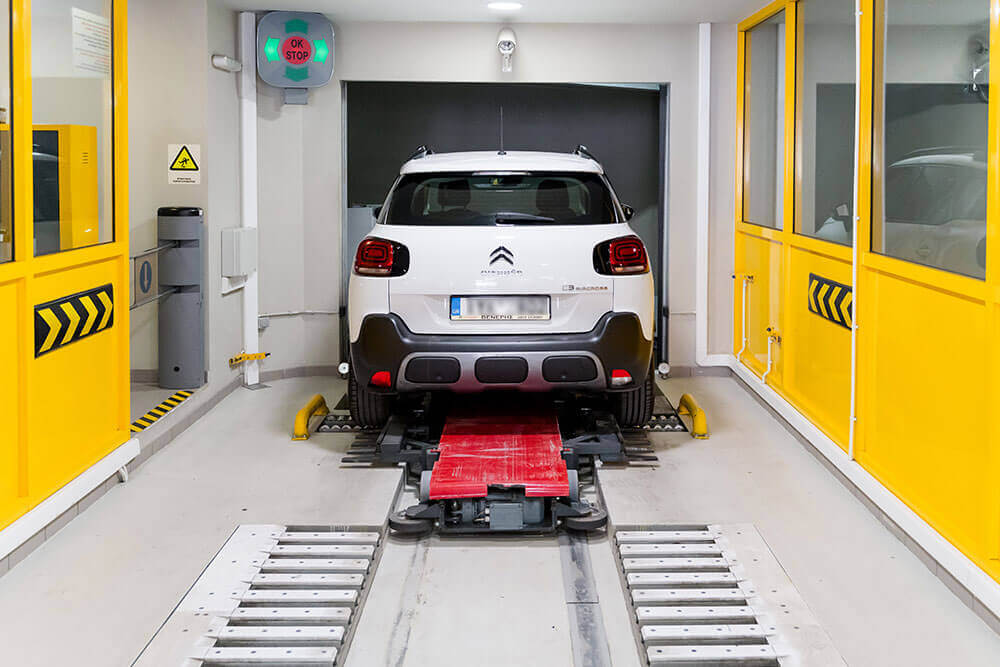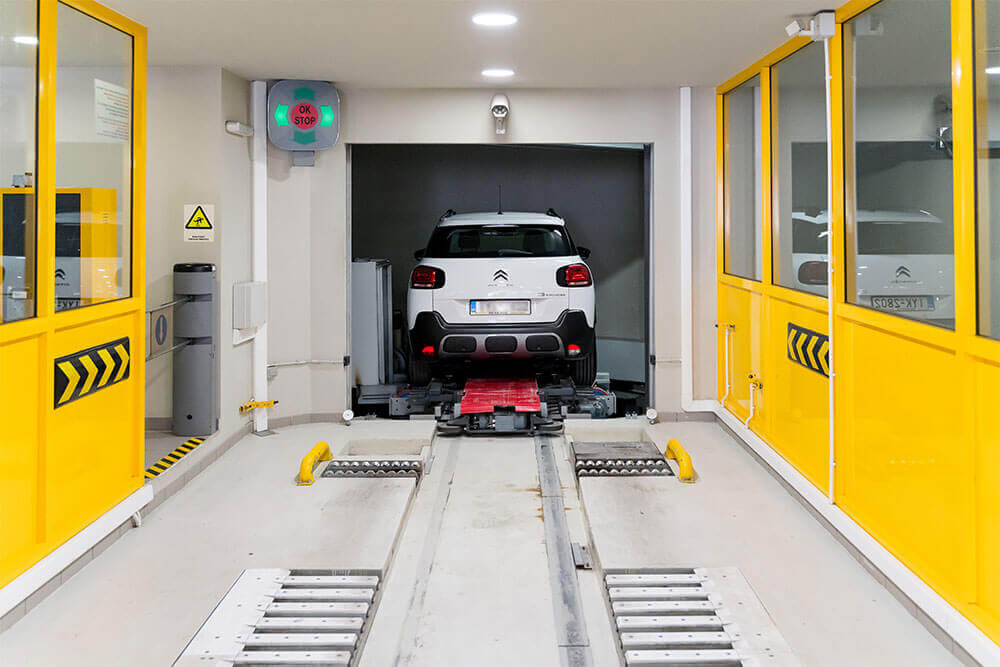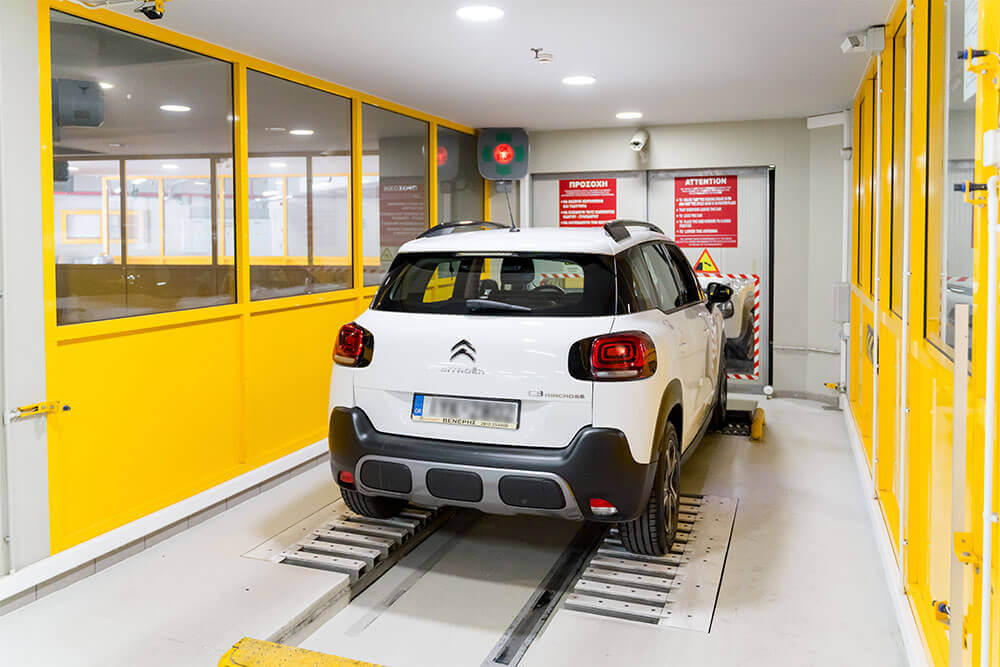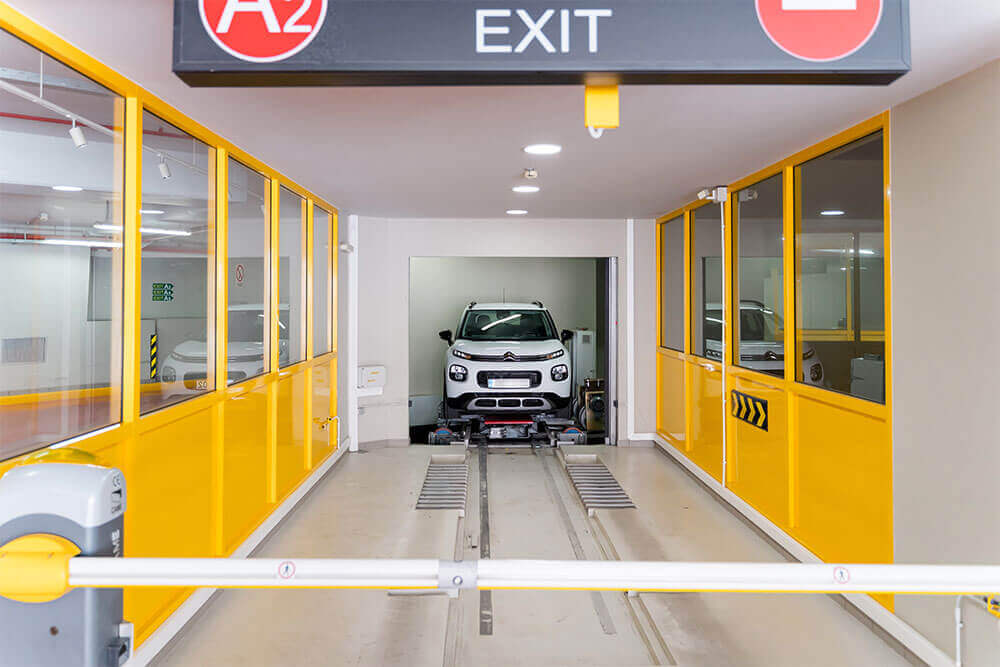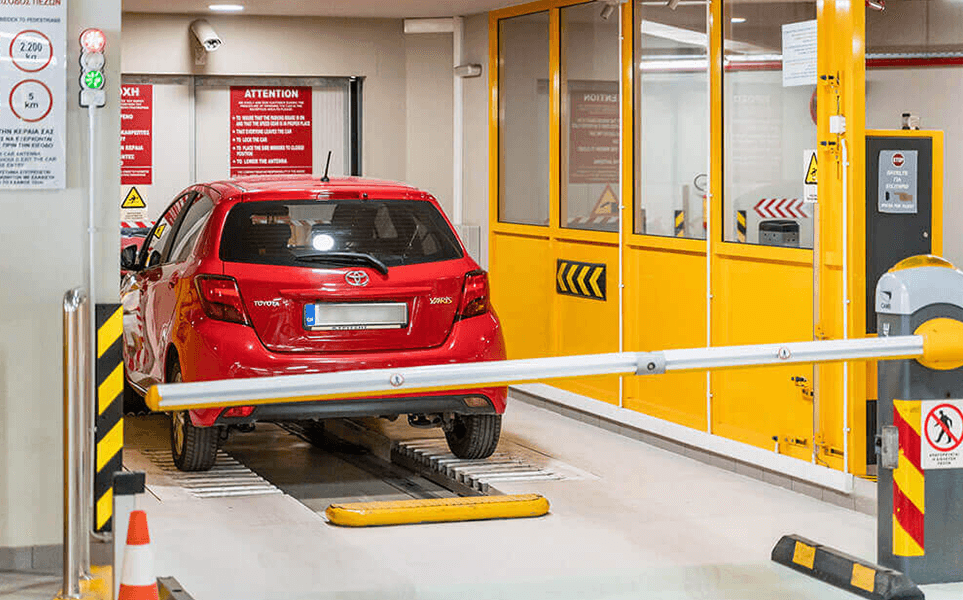 1. Enter the parking
Drive your car in one of the five specially designed entrances, whichever is free (the bar is open and the green light on) and suits you best!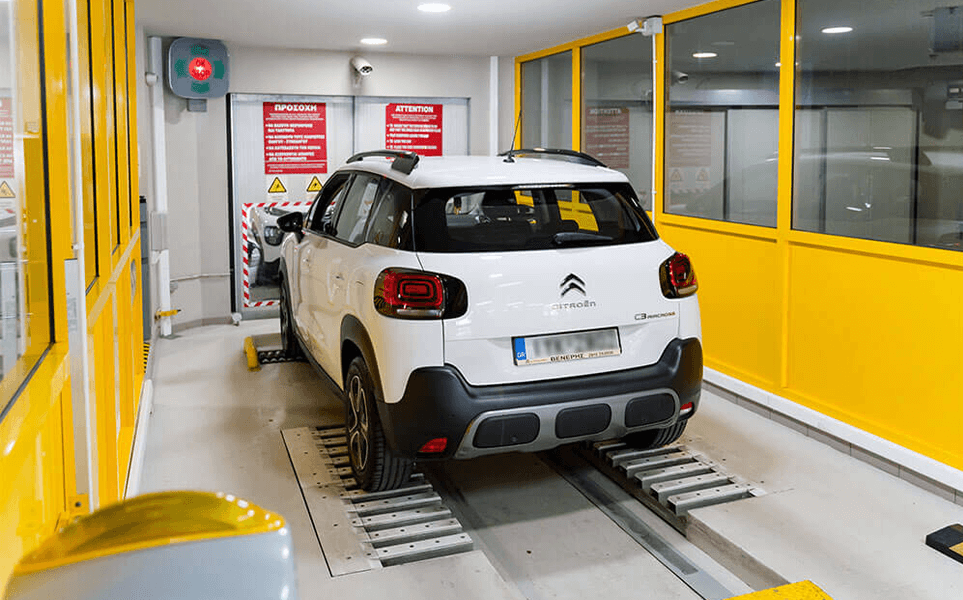 2. Align your car
Align your car with the help of the mirrors you proceed until the light marking "OK STOP" turns on.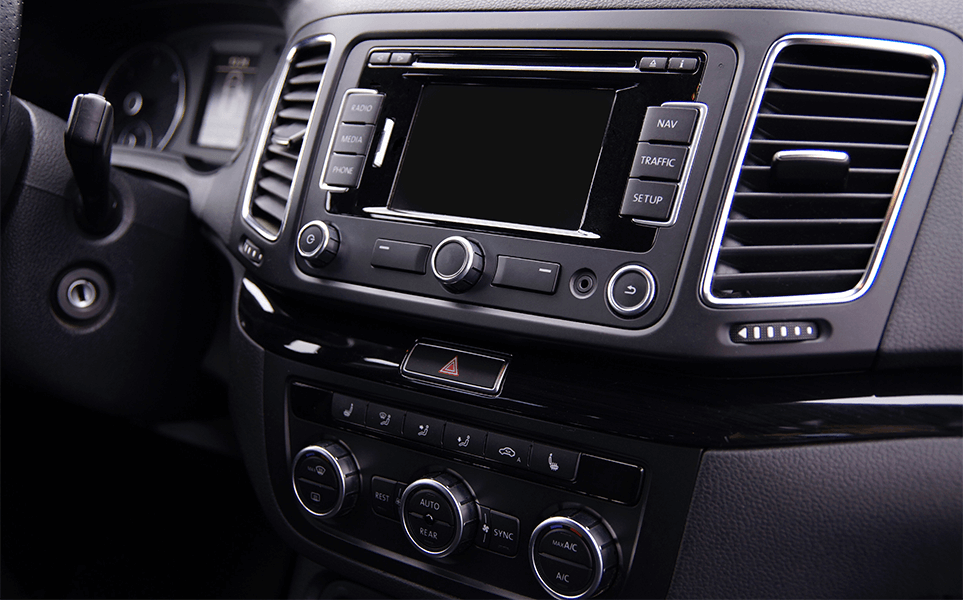 3. Prepare your car
Handbrake on, turn off your engine, put first gear, fold the side mirrors, lower the car radio antenna and leave your car.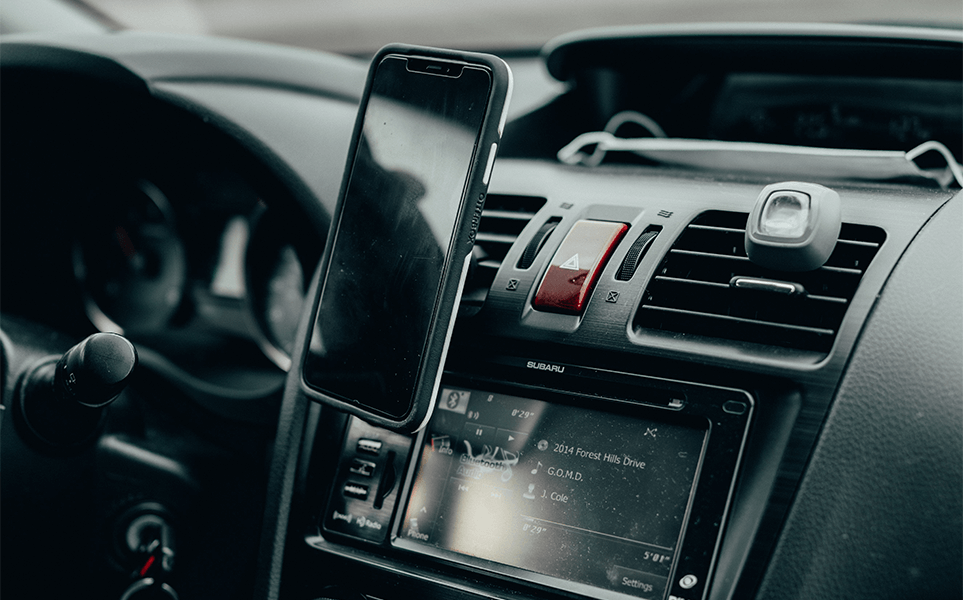 4. Take any personal things
Please make sure that you take with you any personal things you need until you come back to pick it up.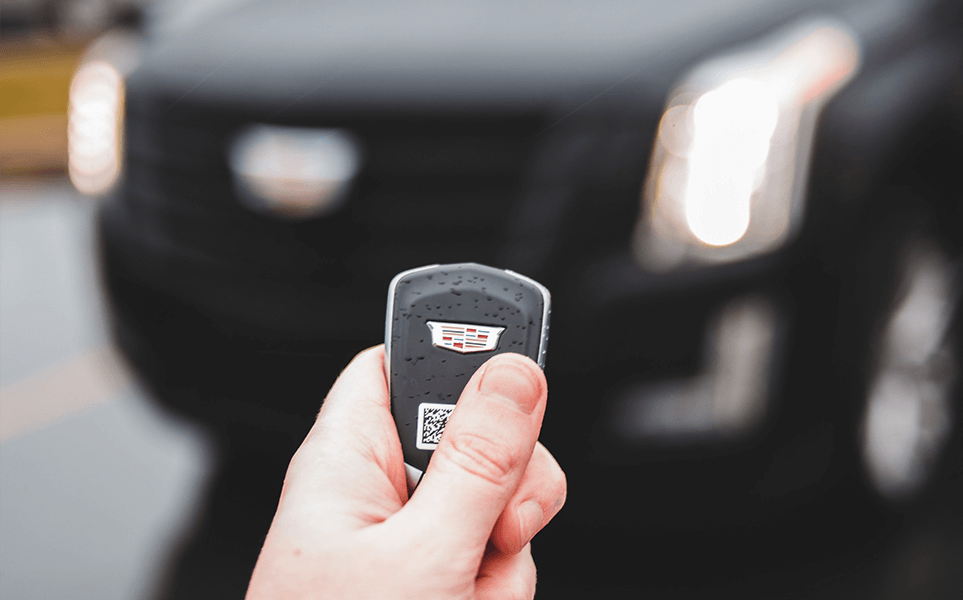 5. Lock your car
Please make sure you lock your car before you leave.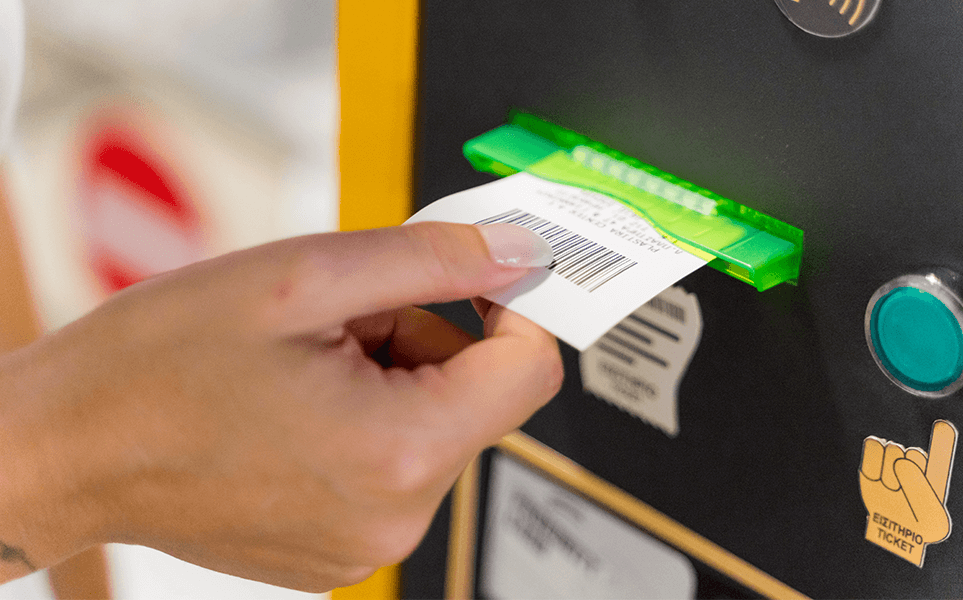 6. Get your ticket
Go to the specific exit to get your tickets. There you press one of the green buttons, and you get your ticket.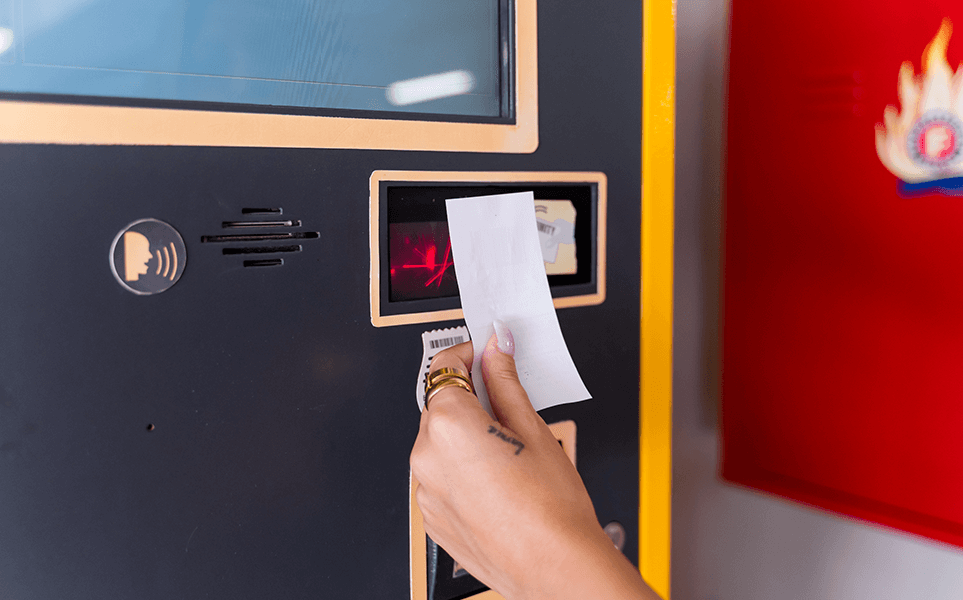 1. Scan your ticket
Scan the Barcode of your ticket to the automatic payer. The details of your car and the payment amount will appear on the screen.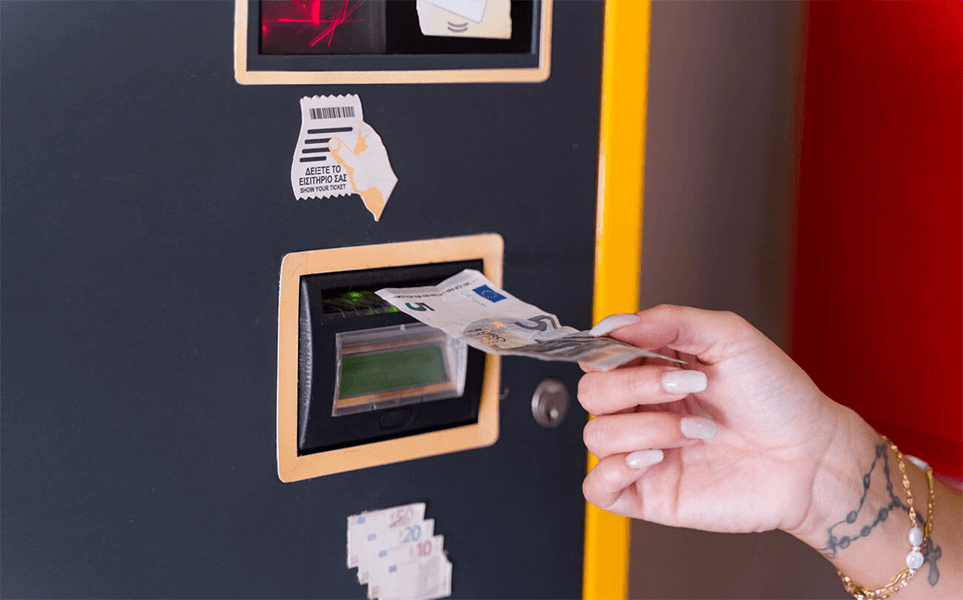 2. Pay the due amount
You can pay with all coins and notes of 5, 10, 20 and 50 Euros. The Automatic payer gives change and at the end it issues the receipt.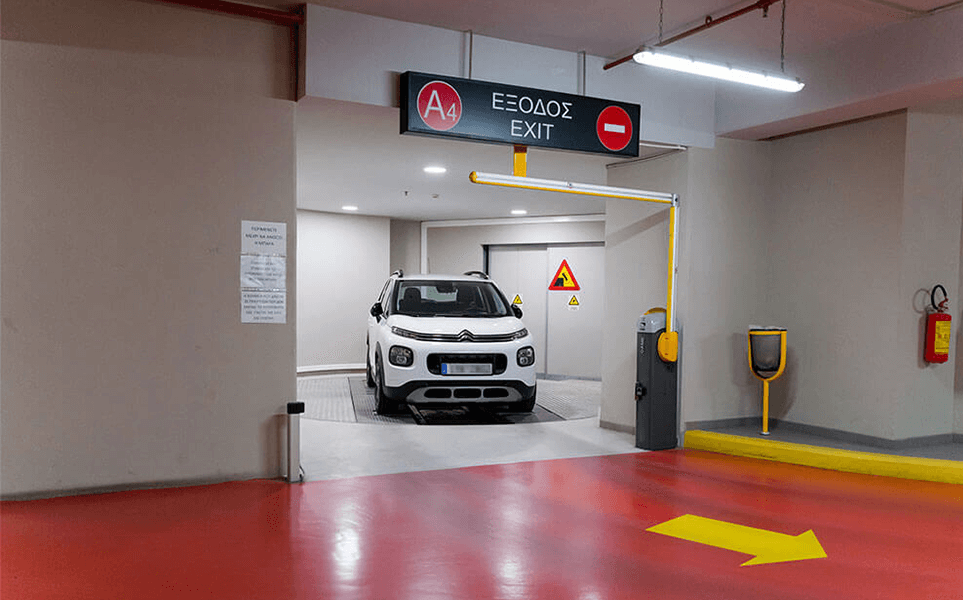 3. Retrieve your vehicle
Follow the signage in the Parking that guides you to the exit that has been indicated to you. Our mechanical system will bring your car right in front of you.